Novel, Advertising England, 1960s, 1970s, Manchester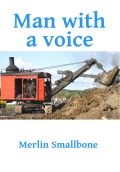 At school Clive latches-on to the detached style of school reports. Clive is a shy boy and so on. From this beginning he finds it easy to detach the view inside his head from his body so as to look at himself going about his business from the outside. His imagination and unusual view lead him to a very successful career in marketing. However, while he 's good at shaking-up executives from Tokyo and New York, although he's dedicated to his wife, he doesn't realise she's got talent and ambitions of her own.
This is a story of success over the latter part of the 20th century. How one man can connect with millions yet still be that disconnected school boy inside.
| | | |
| --- | --- | --- |
| Beginning | A5 PDF | Free |
| Beginning | 2-Col PDF | Free |
| Paperback | A5 298 pages | £8.50 |
| Full ebook | A5 PDF | £3.00 |
| Full ebook | 2-Col PDF | £3.00 |